Welcome to our site. Here you will find a picture gallery of our work, as well as an online portfolio of faux finishes. We know that you have a lot of choices when choosing a contractor to complete your project. Whether you need Faux Finish treatments, or just need to have a room painted, we hope that what you find here will help you make a more informed decision about our company.
"Of all the improvements you can make to beautify and add value to your home, nothing is more cost-effective or makes a bigger impact than a fresh coat of paint."
House painting might sound like a do-it-yourself project. But handling the job on your own can lead to messes, additional expense for mistakes, and a less than perfect result. When you choose our professional painters for your next project, we'll make sure you get the look you want, quickly and efficiently – and on budget! We use nothing but the finest brands, and will match any custom color you desire. Whether you're looking to put your house on the market or you'd simply like a fresh new look, Any Color You Like will make sure the job gets done quickly, professionally and with minimal disruption to your daily routine.
You Need Some Color In Your Life
Any Color You Like is a painting contractor in Brownsburg that serves Indianapolis, and the suburban area.  In business since 1988, we offer a complete line of professional house painting services including interior painting, exterior painting, staining, faux finishes and decorative painting treatments for residential clients.  For more information about commissioning Any Color You Like for your next painting project, click on the 'Contact Us' button below.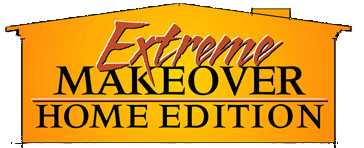 Extreme Makeover Participant
Participant April 2, 2009
Don't See Your Area?
Call Us & Ask!
Just some of the comments we have received from our clients