Do you have some cabinets that are starting to look a little dated? We can give them new life with a coat of paint. Now, it is not quite that simple, but we use a very thorough process to make sure that you get the best finish, and the most longevity out of your refinished cabinets.
Our cabinet painting procedure includes the following:
Slide the Arrows to See the Difference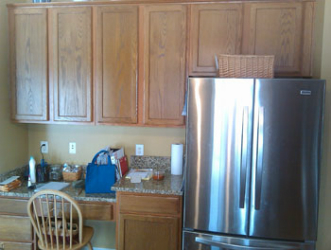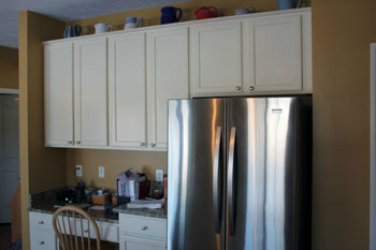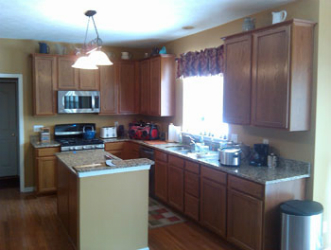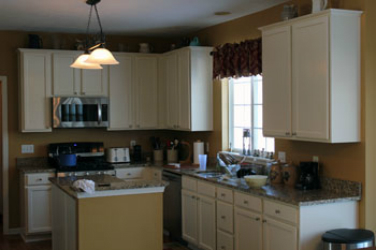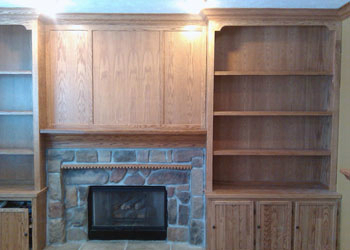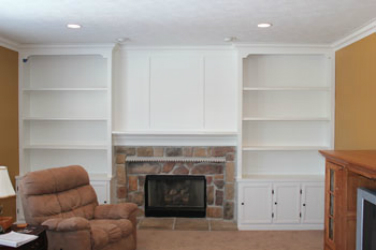 These cabinets are typical oak cabinets in a majority of central Indiana houses.
We use an exhaustive 6 step process to transform them and give them new life.
This is the final result. Beautifully painted cabinets by Any Color You Like.
Total elapsed time from start to finish - 8 days. This job located in Fishers, Indiana.
Decorative Finish Cabinets
Faux painted cabinets. painted, glazed and clear coated in Greenwood, IN.
These particular cabinets were painted from scratch. Meaning that the wood was all new prior to start.
We also finished the interiors of all of these cabinets.